October, and it feels like summer..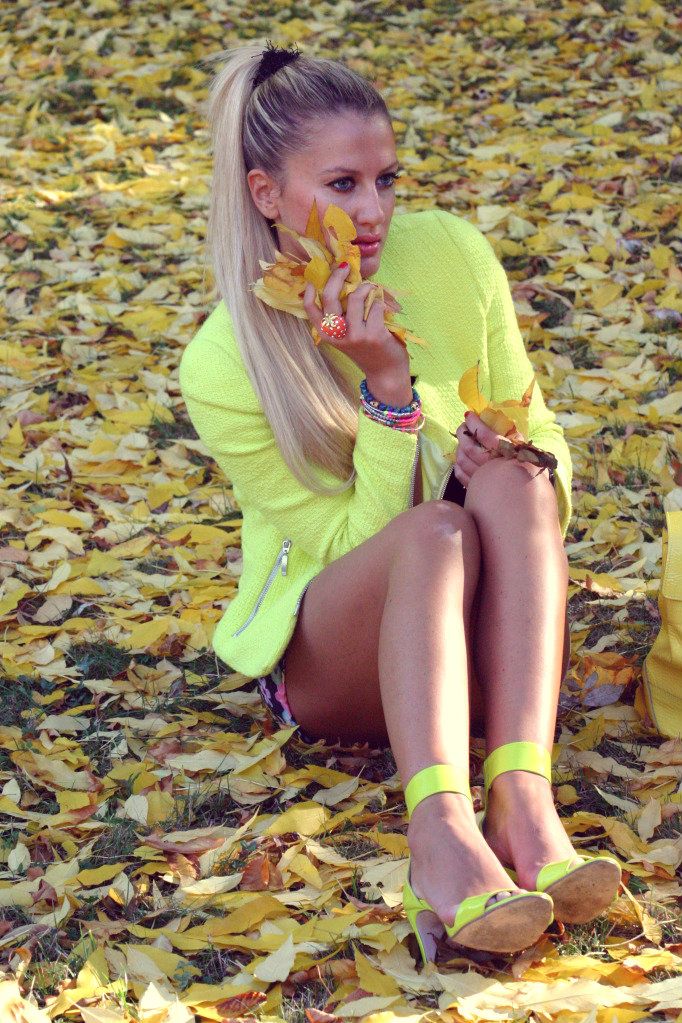 Yesterday the weather was A-MAZING!!! It felt like a hot summer day with 25 degrees and the sun was so strong. I was so happy to spend the day outside in the nature with my friend Anna. We went to Belvedere garden, which is sooo beautiful. If you guys should ever be in Vienna you have to see it :)
Since the weather was so good I thought it would be nice to dress up really colourful with flower shorts, lime blazer and heels and my yellow Mulberry bag. I added some neon bangles and a neon flower necklace - ready to go :p !!
AMERICAN APPAREL Black Shirt
H&M Fluo Flower Necklace / Bangles
KENNETH JAY LANE Strawberry Ring
CLINIQUE Chubby Stick 'Oversized Orange'